SternMed GmbH is a fast-growing medical device manufacturer, located in the south of Germany.
Here you can find all news, informations and events of SternMed GmbH.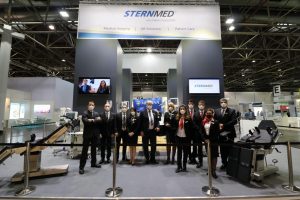 MEDICA 2021 | A success story
This year's Medica in Düsseldorf was a tour de force and a wonderful experience at the same time. We have a very intensive week behind us, which was characterised by intense exchange, inspiring conversations and a sense of progress. We are very grateful for every visitor and hope that the contacts made there will lead to a multitude of appreciative partnerships.